Pushover is a 2d action local multiplayer game. You can play with up to three friends via keyboard or xBox360 Controllers. Your aim is to throw your opponents off the platform by either shooting or bumping into them. The more often someone gets hit, the further away he will fly - it is somewhat inspired by how Super Smash Bros works.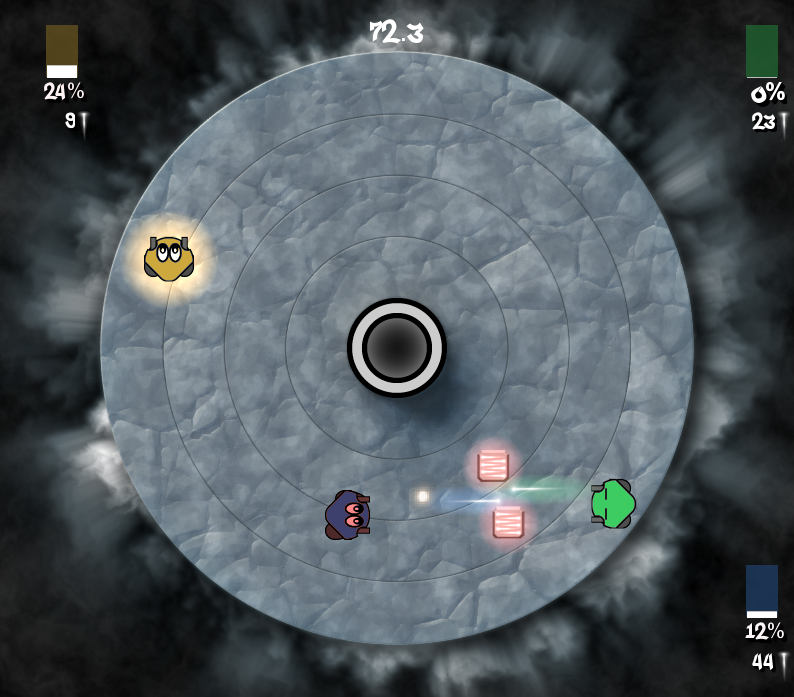 Try it, it's actually a lot of fun!
The game was created during the Weekend Jam at Werk1 and is also my first game made with Haxe, a very interesting Framework / Language.